Search over $631,563,158,052 worth of Australian Real Estate for sale.

Real Estate Australia
THIS IS SYDNEY.....THIS IS THE VERSACE RESIDENCE, SYDNEY WHARF.
P.O.A
Click here to see the floorplans
Property Location: 41/56a Pirrama Road PYRMONT - SYDNEY - NSW
Listing Id: 19105755
Details

Bedrooms: 3 Bathrooms: 3 Garages: 3

Description: The Pinnacle of waterfront living on one of the most amazing harbours in the world the new owners will be cocooned in uber luxury from the iconic fashion house Versace while living the ultimate habourfront lifestyle.

An elevated position on the northern point of Wharf 8 captures a panorama of views that must be slowly taken in to truly understand the significance of this location.

This residence goes against the grain of modern day apartments providing a sense of space rarely found and a quality of build that will stand the test of time. Elegant and timeless Versace glamour with lashings of 24 carat gold from the bathrooms to the door handles!

An attention to detail that resembles more a work of art than a home yet is utterly functional and will enable the new owners to relax knowing they have secured something truly special.

Key features
-Never to be built out uninterrupted Sydney Harbour views.
- Expansive 300sqm of space, located on the most northern end of the award winning Sydney Wharf residential development.
-Open plan living areas with northerly balcony. An ever changing water scene with a dramatic city and Barrangaroo backdrop.
-Bespoke Versace furnishing throughout including custom cabinetry and hand painted features.
-3 luxurious Versace styled bedrooms with a sublimely lavish master bedroom and ensuite that must be seen to be believed.
-City skyline views from Darling Harbour, Barrangaroo to North Sydney all framed by Sydney Harbour
-3 master built bathrooms oozing Versace style
-3 x lock garage car parking and 2 x storage cages
-17.5m Private Marina berth for your sports yacht directly below

Facilities include
-On site concierge
-Indoor pool
-Gym
-Ample visitor parking

The pinnacle of habourfront living in one of the most dynamic cities in the world. Allow yourself to indulge and be rewarded with the best.

Inspection by appointment only

Contact

Exclusive Agent - Robert Alfeldi
sydneywharf.com

THIS IS SYDNEY.....THIS IS THE VERSACE RESIDENCE, SYDNEY WHARF.
P.O.A
Contact Feldi Property Agents Today!!!
Contact
Robert Alfeldi
Phone
0418982688
Property ID:19105755
Send this property to friend

Click here to format this page for printing

<<Go Back<<

http://www.real-estate-australia.com.au Disclaimer:
We assume no responsibility for the accuracy of information contained on this website,
interested parties must make their own enquiries with this agency!
E-Mail here


Select state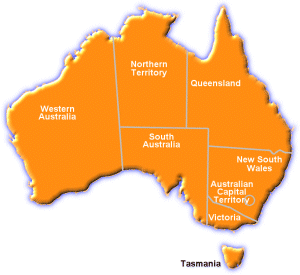 A division of

Real Estate Australia
Website by Webvertorials:
Australian Website Designers

ReNet.com.au Partners