Search over $631,563,158,052 worth of Australian Real Estate for sale.

Real Estate Australia
Irresistible Lifestyle on 63 Acres of Tranquil Rural Living Only 20 minutes from Town
$499,000
Property Location: 390 Spring Valley Road WEST STOWE - 0 - QLD
Listing Id: 15734505
Details

Bedrooms: 4 Bathrooms: 2 Garages: 8

Land

Size: 63.03 Acre Approx

Description: *Large partly renovated family home overlooking the spectacular Spring Valley

*Property is fully fenced with four tier cattle fencing, into four sections featuring two paddocks

*Three dams, one white zone (tropical rainforest); three 50,000lt capacity rainwater tanks

*New bore with a Davey fire pump, pumps to paddocks, cattle troughs, tank and gardens

*Two-storey house features beautiful hardwood polished floor and four bedrooms, two with built-in robes

*Two living areas including massive tiled rumpus; bathrooms on both upper and lower levels

*Large open plan kitchen and dining area; featuring dishwasher, gas stove, plenty of cupboard and benchspace and an abundance of natural light

*New 10m x 5m hardwood deck with magnificent views across Spring Valley and surrounds

*Hand-mosaic balcony overlooking fern and rock garden with stairs leading to 3m x 3m garden shed

*Additional features include internal stairs; office nook; study and large laundry space; 3kw solar

*BBQ portico with power and lights with outlooks across gorgeous lawn area to spectacular landscape

*21m x 9m shed and workshop area is fully powered with lights and ceiling fan; concrete floors; storage shelves, racks and boxes; water trough with taps and room for at least eight cars

*Six enormous mango trees that yield hundreds of mangoes a year

*Small orchard filled with a wealth of fruit trees; greywater tank and run off; chook pen

*Booster antennae and aerial for excellent TV and internet reception

*Excellent graded rock driveways to house and shed; PIC number registered on NLIS database

Irresistible Lifestyle on 63 Acres of Tranquil Rural Living Only 20 minutes from Town
$499,000
Contact RE/MAX Energy Today!!!
Contact
Ros Waters
Phone
0447 788 997
Property ID:15734505
Send this property to friend

Click here to format this page for printing

<<Go Back<<

http://www.real-estate-australia.com.au Disclaimer:
We assume no responsibility for the accuracy of information contained on this website,
interested parties must make their own enquiries with this agency!
E-Mail here


Select state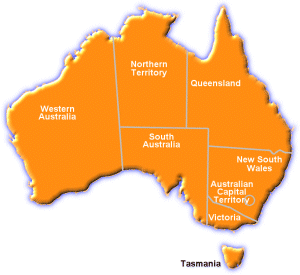 A division of

Real Estate Australia
Website by Webvertorials:
Australian Website Designers

ReNet.com.au Partners