Search over $631,563,158,052 worth of Australian Real Estate for sale.

Real Estate Australia
Own A Cafe in Central Ipswich CBD
40,000 negotiable Inc GST
Property Location: IPSWICH - QLD
Listing Id: 20026598
Details

Bathrooms: 2

Land

Size: 340 Square Mtr Approx

Description: This cafe is in the middle of Ipswich CBD on Limestone Street with great staff and regular customers from all range of businesses. The range and selection of food on the menu brings customers to have breakfast and lunch. There is two parking spaces at the back of the cafe where the owners park and parking on side street. You have public transport across the street, post office and Coles CBD down the street. Inventory including fixtures approximately worth $40,000 (Coffee machine alone costed $20,000)
The equipment stocklist includes:
*Coffee Machine
*Fruit and Vegetable display fridge
*Coffee waste pipe
*Dishwasher
*Ice maker machine
*4 Bins
*Stepladder
*Microwave
*12 Jars
*4 Fans
*Blackboard display
*Cupcake tray
*Baking tray
*2 Benches
*2 Beanbags
*4 Cube chairs
*7 Tables
*4 Green chairs
*6 Bar stools
*3 Blackboard signs
*8 Milk jugs
*1 Paper towel dispenser
*5 Fridges
*3 Freezers
*4 Sandwich press
*1 Toaster

Contact Exclusive Agent AJ Bakshi - 0435 778 899 or email aj@remax.com.au for an inspection today
Own A Cafe in Central Ipswich CBD
40,000 negotiable Inc GST
Contact RE/MAX A1 Today!!!
Contact
RE/MAX A1
Phone
07 3812 8999
Property ID:20026598
Send this property to friend

Click here to format this page for printing

<<Go Back<<

http://www.real-estate-australia.com.au Disclaimer:
We assume no responsibility for the accuracy of information contained on this website,
interested parties must make their own enquiries with this agency!
E-Mail here


Select state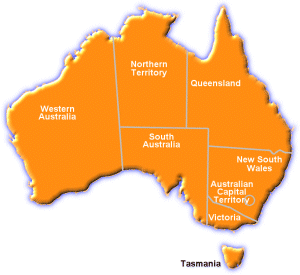 A division of

Real Estate Australia
Website by Webvertorials:
Australian Website Designers

ReNet.com.au Partners