Search over $631,563,158,052 worth of Australian Real Estate for sale.

Real Estate Australia
BRISBANE - GOLDEN OPPORTUNITY FOR INVESTORS - NDIS GOLD CERTIFICATION
$3,950,000 Serious Offers Only
Property Location: BRISBANE - QLD
Listing Id: 20787725
Bedrooms

16

Bathrooms

16 ALL BEDROOMS WITH ENSUITES

Parking

11 2 visitor 9 resident carparks

Land

Size: 631 Square Mtr Approx

Description: This property has it all. Great Location JUST 11 KMS FROM BRISBANE CBD+ Close to all amenities - Medical Centres, Shopping Centres, Schools, Bus Stops, Parks.......
Seller didn't spare a single dollar. All top notch quality construction.
Owner has paid full Council fee for 6 separate strata titles for all 6 units.
Currently being sold as one single property - buyers can break it up into 6 units and possibly sell them as individual units.

PROPERTY FEATURES:
1. 631 sq mtr flat fully fenced block
2. Well maintained garden / landscaping
3. Concrete Slabs with Colour Bond Roof
4. Every Unit has separate SOLAR POWER SYSTEMS - Great Power Saving
5. All 6 units comprising of 16 Bedrooms with Ensuite are fully 'furnished
6. Currently rented as separate rooms - Ground Floor leased to NDIS @$70,000 PER ANNUM FOR 7 YEARS

BUILDING FEATURES:
1. Three Levels comprising of total 6 units ALL FULLY FURNISHED
2. GROUND Floor - one two bedroom unit each with its own ensuite - leased to NDIS - 9 Resident Car Parks + 2 Visitor Car parks. Ample exclusive open space and lawn for ground floor unit exclusive use
3. FIRST floor - 3 units each 3 bedrooms all with ensuite - rented individually
4. SECOND floor - 1 three bedroom unit + 1 two bedroom unit - again all bedrooms with ensuite rented individually
5. Every Single Unit has a designated car park and a balcony. Ground floor unit has 38 sq mtrs open space for exclusive use.

- Gross annual income approximately $250,000 approximately. NDIS - $70,000 + 14 rooms normally rented for $250 per week approximately. .

HIGHLY MOTIVATED VENDOR - WANTS TO SELL.

Contact Exclusive Listing Agents - KARYN FAIRBANKS - 0410 525 632 / AJ BAKSHI - 0435 778 899 /- ASSETT REALTY

Disclaimer:
ASSETT PTY LTD T/A ASSETT REALTY and its agents have not independently checked any of the information, documents & property description, mentioned in this advertisement, We do not take any responsibility in any way and also give no warranty or assurances as to the accuracy and authenticity of all this information. Prospective Buyers and tenants must conduct their own Due Diligence and investigations before taking any decision on buying or renting this property. The pictures, floor plans and videos may have been digitally enhanced or may not show the correct condition and dimensions of the [property. We strongly recommend property inspection to all buyers and tenants before taking a final decision or signing any agreements and contracts.

BRISBANE - GOLDEN OPPORTUNITY FOR INVESTORS - NDIS GOLD CERTIFICATION
$3,950,000 Serious Offers Only
Contact Assett Realty Today!!!
Contact
Assett Realty
Phone
07 3812 8999
Property ID:20787725
Send this property to friend

Click here to format this page for printing

<<Go Back<<

http://www.real-estate-australia.com.au Disclaimer:
We assume no responsibility for the accuracy of information contained on this website,
interested parties must make their own enquiries with this agency!
E-Mail here


Select state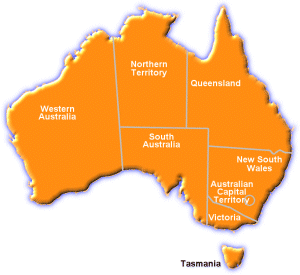 A division of

Real Estate Australia
Website by Webvertorials:
Australian Website Designers

ReNet.com.au Partners