Search over $631,563,158,052 worth of Australian Real Estate for sale.

Real Estate Australia
AMAZING COUNTRY VIEWS ON 2.75 HA
$539,000
Property Location: 297 Tullamore Heights Road Tamworth - TAMWORTH - NSW
Listing Id: 19883115
Details

Bedrooms: 4 Bathrooms: 1 Garages: 4

Land

Size: 2.75 Hectare Approx

Description: Located in the Tullamore Heights Estate overlooking the countryside, this four bedroom home offers value in today's market. The kitchen overlooks the lounge and dining room and opens out onto a large enclosed verandah that would cater for a growing family. Outside there is a double carport and a large covered pergola that gives you the opportunity to sit back and enjoy the country views whilst having that cuppa or a family BBQ. This 2.75 hectare or 6.8 acre property also provides a good water supply from the estate bore and rainwater tanks. There is a double garage with a workshop area plus a separate studio that is an ideal teenagers retreat. This is a family lifestyle property, and properties in this estate do not come onto the market that often! To appreciate what this property has to offer. Call Peel Valley Real Estate to arrange an inspection.
AMAZING COUNTRY VIEWS ON 2.75 HA
$539,000
Contact Peel Valley Real Estate Tamworth Today!!!
Contact
Robert Miller
Phone
0427 666 006
Property ID:19883115
External Links
Send this property to friend

Click here to format this page for printing

<<Go Back<<

http://www.real-estate-australia.com.au Disclaimer:
We assume no responsibility for the accuracy of information contained on this website,
interested parties must make their own enquiries with this agency!
E-Mail here


Select state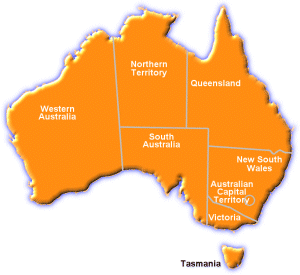 A division of

Real Estate Australia
Website by Webvertorials:
Australian Website Designers

ReNet.com.au Partners