Search over $631,563,158,052 worth of Australian Real Estate for sale.

Real Estate Australia
Calling all owner occupiers and investors...
Contact Agent
SOLD
Property Location: Suite 1, 6 Elbow Street Coffs Harbour - COFFS HARBOUR - NSW
Listing Id: ELB006_1_SALE
Description: Street frontage unit offering high exposure for your business...

Located in the popular Garden Terrace building on Elbow Street, Unit 1 benefits from two (2) secure, undercover parking bays and a large FREE parking Council car park right next to the building for your client's convenience...

Air-conditioned office space with generous glazed frontage providing great natural light and exposure for your business.

Within meters of one of Coffs Harbour's most popular cafes and restaurant strips & an easy, flat walk to the main street of Coffs Harbour...

KEY FEATURES include:

- Size approx. 58m2
- Air-Conditioned Office
- Two secure under cover on site parking bays
- Internal kitchenette
- Internal toilet
- Two partitioned office areas
- Ground floor, easy access
- Signage exposure

Please note:
** Adjoining Suite 4 in the building is also being offered for Sale**

Our client reserves their right to continue to advertise the property for sale while they review all submissions to purchase.

If you are interested and would like to discuss further - please contact exclusive agents - Your Commercial Property Specialist

Cherie Parik: 0423 369 999 or cherie@yourcps.com.au
Michael Ball: 0437 414 022 or michael@yourcps.com.au

Your Commercial Property Specialist office: (02) 5606 2444 or admin@yourcps.com.au

We are your commercial property people - and we look forward to securing this property for you.

The information contained herein has been supplied to us and we have no reason to doubt its accuracy, however we cannot guarantee it. Accordingly, all interested parties should make their own enquiries to verify the information.

Calling all owner occupiers and investors...
Contact Agent
Contact Your Commercial Property Specialist Today!!!
Contact
Cherie Parik
Phone
0423 369 999
Contact
Michael Ball
Phone
0437 414 022
Property ID:ELB006_1_SALE
Send this property to friend

Click here to format this page for printing

<<Go Back<<

http://www.real-estate-australia.com.au Disclaimer:
We assume no responsibility for the accuracy of information contained on this website,
interested parties must make their own enquiries with this agency!
E-Mail here


Select state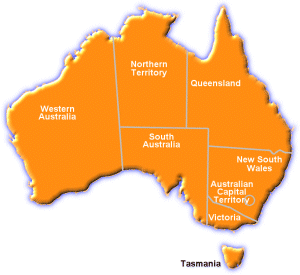 A division of

Real Estate Australia
Website by Webvertorials:
Australian Website Designers

ReNet.com.au Partners