Search over $631,563,158,052 worth of Australian Real Estate for sale.

Real Estate Australia
Duplexes at the Gold Coast's Finest Addresses
$768,000
Property Location: Lots 102/103 - Arundel Drive ARUNDEL - GOLD COAST - QLD
Listing Id: 20146323
Details

Bedrooms: 4 Bathrooms: 2 Garages: 2

Land

Size: 200 Square Mtr Approx

Description: A premium golf course development.

Well positioned in the beautiful setting of Arundel's greenbelt. Nestled amongst the tall trees on the hills at Arundel, just a stone's throw away from Southport and the Gold Coast Spit, these 50 houses and 16 duplex are a rare opportunity to own your dream home.

These unique duplex sites, adjacent to the Golf Course offer a premium Gold Coast gated family lifestyle. It is a showcase of beautiful homes and duplexes with a stunning backdrop of lush bushland.

Duplex Packages
At this exclusive gated community, we provide you the opportunity to relax whilst we build your dream home so all you have to do is open the door to a new architecturally designed home that is built with key appointments that you would come to expect, like Miele appliances, ducted air-conditioning and stone benchtops.

Ideally located close to major shopping, schools and public transport, this new development is one of the Gold Coast's finest addresses.

Fast Facts:
- 7 minutes drive to the iconic Gold Coast Spit
- Great access to public and private schools
- A short drive to great shopping and dinning options
- The beautiful surrounds of the Golf Course and retention of natural bushland

This new development has 3 Premium precincts:

The Golf Course Precinct

The Central Precinct - These duplexes are in this Precinct.
The Central Precinct is elevated lots that view straight out over the Golf Course. The view of lush greenery across a manicured golf course is idyllic and calming. It is hard to believe you are only 10 minutes from the exciting glitz of the Gold Coast strip. With 15 beautifully situated house lots and 4 elevated town home duplex sites, the Central Precinct offers the best of both worlds

The Eastern Precinct

To arrange an inspection please call:

Gavin - 0409608854

Email: realestate@gavernproperty.com.au or admin@gavernproperty.com.au
Duplexes at the Gold Coast's Finest Addresses
$768,000
Contact Gavern Property Today!!!
Contact
Gavern Property
Phone
0409608854
Property ID:20146323
Send this property to friend

Click here to format this page for printing

<<Go Back<<

http://www.real-estate-australia.com.au Disclaimer:
We assume no responsibility for the accuracy of information contained on this website,
interested parties must make their own enquiries with this agency!
E-Mail here


Select state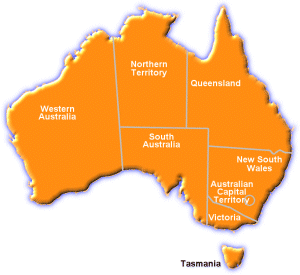 A division of

Real Estate Australia
Website by Webvertorials:
Australian Website Designers

ReNet.com.au Partners