Search over $631,563,158,052 worth of Australian Real Estate for sale.

Real Estate Australia
Affordable House and Land Package
$448,000
Click here to see the floorplans
Property Location: Lot 1/30 Clarks Road LOGANHOLME - LOGAN - QLD
Listing Id: 20100232
Details

Bedrooms: 4 Bathrooms: 2 Garages: 2

Land

Size: 408 Square Mtr Approx

Description: Here's your opportunity to buy at near wholesale builder's prices. This 4 bedroom home creates the perfect environment for a 1st or 2nd home owner or investor. Located in the growth area of Logan in an established suburb.

This house & Land package comes with absolutely everything you need, 4 bedrooms, 2 bathrooms and double garage. There's nothing left to add...just move in or hand the keys over to your real estate agent to rent it out.

We specialize in offering quality 'Complete Turn-Key Packages', so when you buy with us you know there are no items left off, it's not a 'bare bones' package and there's no hidden extras that will cost you more.

The property will be completely finished and ready to be occupied...here's a small overview of just some of the features included:

Stone Bench top to Kitchen
European Designed Stainless Steel Appliances
Air Conditioning
Ceiling fans to all bedrooms and living area
Colorbond roof
Fencing, letter box & clothesline
Turf
Driveway

The design is all about open plan living and will be constructed by a leading South-East Qld builder.

1st Home Owner's Grant applies...that's another saving of $15,000

Contact me now to discuss in more detail and to find out how you can secure this package.

Images for illustration purposes only and may vary slightly for end construction.





Affordable House and Land Package
$448,000
Contact Express Property Group Today!!!
Contact
Malcolm Angus
Phone
0422 251 141
Contact
Megan Angus
Phone
0401 176 649
Property ID:20100232
Send this property to friend

Click here to format this page for printing

<<Go Back<<

http://www.real-estate-australia.com.au Disclaimer:
We assume no responsibility for the accuracy of information contained on this website,
interested parties must make their own enquiries with this agency!
E-Mail here


Select state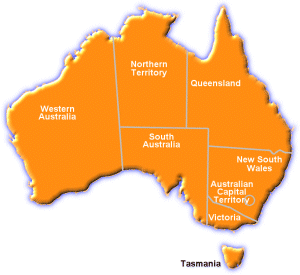 A division of

Real Estate Australia
Website by Webvertorials:
Australian Website Designers

ReNet.com.au Partners