Search over $631,563,158,052 worth of Australian Real Estate for sale.

Real Estate Australia
Irrigation powerhouse on the doorstep of Gunnedah.
Price Guide $11.2 - $11.8 million
Property Location: "Bindaree Aggregation" 43 Orange Grove Rd Gunnedah - GUNNEDAH - NSW
Listing Id: 20625643
Details

Bedrooms: 6 Bathrooms: 2 Garages: 6

Land

Size: 635.76 Hectare Approx

Description: "Bindaree" aggregation is a high-performance intensive cropping and fodder factory situated just minutes from the major service centre of the Liverpool Plains - Gunnedah. Current management and continual investment in quality infrastructure has the property primed for the next operator to step in and prosper.
Area: 635.76ha (1570ac)
Location: "Bindaree" is conveniently situated on the corner of both Kelvin Road & Orange Grove Road just 6Kms from the major regional centre of Gunnedah. The road is all sealed bitumen on both the Southern & Western boundaries providing excellent access to town. Tamworth is just 1 hour away; Newcastle is 3 hours 45mins away and Sydney is under 5 hours. "Bindaree" is extremely well connected and benefits from a strong strategic agricultural position.
Country: "Bindaree" boasts an enviable combination of Namoi River loams running into self-mulching black clays. The grazing block has a good scattering of river red gums and white and grey box. Subdivided into 21 paddocks with an average slope of 0.05% & average elevation of 262m above sea level.
Water: The water on "Bindaree" is the key to its success. In addition to generous water rights and irrigation infrastructure, the property has significant water storage capabilities.
Water assets include:
- 332ML Upper Namoi Zone 4 WAL12614 (irrigation groundwater)
- 146ML Upper Namoi Zone 4 WAL12761 (irrigation groundwater)
- Stock & Domestic bore with solar submersible pump.
Irrigation infrastructure includes:
- Zimmatic lateral move irrigator 9 span covering approx. 30ha
- Zimmatic lateral move irrigator 18 span covering approx. 146ha
- Valley lateral move irrigator 12 span covering approx. 95ha
- 250ML storage dam
In addition to the substantial water assets, Gunnedah benefits from an average rainfall of 637.5mm / year.
Production capacity: "Bindaree" is a highly productive property with a track record of producing exceptional cereal, fibre and fodder crops. The "high tech" irrigation capabilities of the property ensure an efficient and reliable yield year on year.
Current crops in production and productive areas -
- Cotton 106ha irrigated
- Cutting Lucerne 30ha irrigated
- Fallow 388ha (irrigated & dry land)
- Improved pasture 58ha & Native pasture 60ha
In addition to the intensive cropping on "Bindaree" there is a grazing block that has been superbly set up with tropical pastures, fodder crops well balanced with native pasture. Conservatively running 50 cow & calf. The block is divided into 5 paddocks with a separate solar equipped bore supplying water to each paddock.
Homestead & Cottage: The 3 bed 2 bath + office master build homestead is surrounded by well-manicured gardens and mature trees. The home has undergone recent refurbishments in keeping with the mid-century architecture. The high ceilings, large window and spacious floor plan give the home immediate appeal. Adjacent to the home is an oversized 3 bay shed.
The 3 bed 1 bath cottage is privately located further on down the driveway. Boasting a large lap pool, lovely gardens and stunning views across the farm to the surrounding mountains. The cottage has also recently undergone renovations. Adjacent to the cottage is an oversized 3 bay shed with workshop.
Fixed improvements: investment in excellent shedding and ample grain storage ensures you have everything you need for immediate production.
Shedding includes - Two 40m x 15m machinery sheds. 30m x 15m workshop with 3 phase power and cement floor. 12m x 30m machinery/hay shed. Two 20m x 30m 3bay lock up garages. 10m x 20m multi use shed.
Silo storage - Nine 100 Tonne HE sealed elevated silos. 200 Tonne grain bin + 1 60 Tonne flat bottom silo.

Two sets of cattle yards including a 100 head M & M set of steel yards.

This irrigation powerhouse will no doubt attract interest from a multitude of buyer types. The extensive water assets, fertile soils, extensive infrastructure and working improvements along with the superb strategic location make "Bindaree" a must inspect. The owners have purchased elsewhere and have proactively set the auction date.
For further information and a detailed information memorandum please contact your exclusive selling agents James Bradford Rural 0427 420 172 or Sam Leys Nutrien Harcourts Davidson Cameron & Co 0429 926 219 - Stephen Johnston Nutrien Harcourts Davidson Cameron & Co 0414 217 911

Irrigation powerhouse on the doorstep of Gunnedah.
Price Guide $11.2 - $11.8 million
Contact James Bradford Rural Pty Ltd Today!!!
Contact
James Bradford
Phone
0427420172
Property ID:20625643
External Links
Send this property to friend

Click here to format this page for printing

<<Go Back<<

http://www.real-estate-australia.com.au Disclaimer:
We assume no responsibility for the accuracy of information contained on this website,
interested parties must make their own enquiries with this agency!
E-Mail here


Select state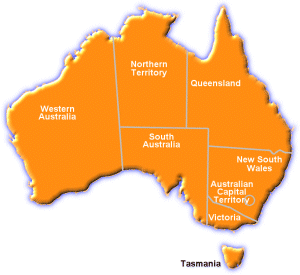 A division of

Real Estate Australia
Website by Webvertorials:
Australian Website Designers

ReNet.com.au Partners