Search over $631,563,158,052 worth of Australian Real Estate for sale.

Real Estate Australia
Secluded Acreage Lifestyle with a Successful Business
Offers over $1.995,000
Property Location: 1829 Mount Cotton Rd CORNUBIA - BRISBANE - QLD
Listing Id: 20188583
Details

Bedrooms: 4 Bathrooms: 2 Garages: 2

Land

Size: 10 Acre Approx

Comments:

Nett Return: 120000

Description: It is very rare these opportunities come up so close to Brisbane and the Gold Coast on a huge parcel of land!

If you are dreaming of getting out of the 9 - 5 grind and spending more time with family working on a lifestyle business that affords you a fantastic income and the opportunity to work when you want on a Part-Time Basis, this is the property for you.

- This tranquil lifestyle property offers a serene and secluded outlook with a very successful business that the owner has nurtured for the last 10 years.
- Licenced Boarding Resort for up to 100 Dogs and Cats.
- A luxury grooming and pet day spa facility your pets can enjoy whilst staying at the resort
- Puppy Pre- School and behaviour training classes
- Doggy Daycare facility
- A climate controlled cat and kitten enclosure with an extensive outdoor play area
- A fully commercially licensed facility that is a rarity this close to the city that councils are not issuing permits for this size of establishment anymore, creating a real growth opportunity for the new owner.
- 8 additional acres of farm to create other businesses including an equine agistment park, farming fruit and vegetable produce.
- Approved to run a produce store on property.
- Potential to set up a vet clinic business running in conjunction with the kennels.
- Potential to also create a breeding facility for dogs or cats and make additional income, with all of the above growth opportunities you could take this business to a half a million dollar turnover very quickly.
= 1 Megalitre Dam on the property.
- A new $27,000 Bore installed on the property.
- Town water, sewerage and electricity connected to the property.
- Your very own private bitumen road for the home and business with no neighbours.
- 30 mins from Brisbane and the Gold Coast
- 5 min drive to some very good private and state schools
- Brand new fences built all around the property for safety and security of the animals
- Recent Upgrades completed to all boarding facilities inc air conditioning, electrical switchboards and bore to minimise ongoing costs and increase comfort levels for all visitors.
- There is a real opportunity to build more commercial facilities and or another residence to boost income due to the size of the land STCA.
- All the hard work of establishing this business has been done it is now ready for a new owner to build on the great reputation the current owner has and build on that success.

There is so much more on offer and the potential to add value is only restricted by your imagination this is one of those truly unique opportunities that do not come up very often so call Russell on 0437 007 261, now to set up your inspection and explore what it would be like to live and run this business on your very own 10 acres with no more commuting back and forward to work each day.

I look forward to meeting you shortly and showing you through this extremely attractive property and lifestyle business.



Secluded Acreage Lifestyle with a Successful Business
Offers over $1.995,000
Contact RE/MAX Bayside Properties Today!!!
Contact
Russell Spurrell
Phone
0437 007 261
Property ID:20188583
External Links
Send this property to friend

Click here to format this page for printing

<<Go Back<<

http://www.real-estate-australia.com.au Disclaimer:
We assume no responsibility for the accuracy of information contained on this website,
interested parties must make their own enquiries with this agency!
E-Mail here


Select state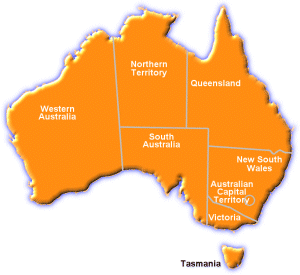 A division of

Real Estate Australia
Website by Webvertorials:
Australian Website Designers

ReNet.com.au Partners