Search over $631,563,158,052 worth of Australian Real Estate for sale.

Real Estate Australia
Development Site - In the heart of Hervey bay
Reduced to $445,000.......
Property Location: 37 Stephenson PIALBA - HERVEY BAY - QLD
Listing Id: 18011935
Details

Bedrooms: 4 Bathrooms: 2 Garages: 2

Description: This property set on 2018m2 of land is Zoned Medium Density potentially allowing Unit development (subject to council approval). It is situated in an extremely attractive position for the developer being in the heart of the city. Central to beaches,shops ,transport again the potential is enormous. In the meantime prior to development the improvements consist of the following and present as an ideal rental property of for owner occupation.
* 4 large bedrooms all with built in robes, Air conditioner in the main
* Large formal lounge room (Air conditioned)
* Separate dining area adjoining the kitchen.
* Bathroom containing a bath and vanity...plus separate shower in another room.
* Lovely patio area at the front of the home.
* Good side access leading to Double lock up garage at the rear.
This property thoroughly deserves an inspection if you are looking for a Real Estate opportunity..........
* There are tenants in the property, so they are required to be given the appropriate notice of any inspections.
Development Site - In the heart of Hervey bay
Reduced to $445,000.......
Contact First Choice Realty Today!!!
Contact
David Yarrow
Phone
0418 795 752
Property ID:18011935
Send this property to friend

Click here to format this page for printing

<<Go Back<<

http://www.real-estate-australia.com.au Disclaimer:
We assume no responsibility for the accuracy of information contained on this website,
interested parties must make their own enquiries with this agency!
E-Mail here


Select state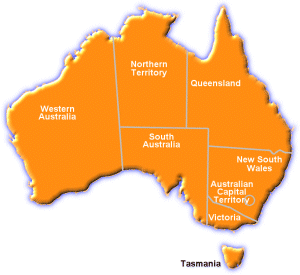 A division of

Real Estate Australia
Website by Webvertorials:
Australian Website Designers

ReNet.com.au Partners