Search over $631,563,158,052 worth of Australian Real Estate for sale.

Real Estate Australia
Value buying in Taringa!
Offers Over $329,000
Opening on: Saturday 31/07 10:45 am - 11:00 am
Property Location: 2/42 Beatrice Street TARINGA - BRISBANE - QLD
Listing Id: 18959915
Details

Bedrooms: 2 Bathrooms: 1 Garages: 1

Land

Size: 97 Square Mtr Approx

Description: Located on the first floor of a small solid brick complex of Six this great entry level property provides the perfect first step into the property market! Fully tiled throughout and complete with servicable kitchen and bathroom you will have no issues finding a tenant in this great location. Both bedrooms have built in wardrobes and the master has a fan.

Low body corporate and huge potential for capital growth in this location means this a blue chip investement that all savvy investors should attend.

Currently tenanted on a periodic arragment the property will be vacant and fully cleaned before settlement.

Information contained on any marketing material, website or other portal should not be relied upon and you should make your own enquiries and seek your own independent advice with respect to any property advertised or the information about the property.
Value buying in Taringa!
Offers Over $329,000
Contact Coronis Today!!!
Contact
Jackson Oram
Phone
0411 584 585
Property ID:18959915
Send this property to friend

Click here to format this page for printing

<<Go Back<<

http://www.real-estate-australia.com.au Disclaimer:
We assume no responsibility for the accuracy of information contained on this website,
interested parties must make their own enquiries with this agency!
E-Mail here


Select state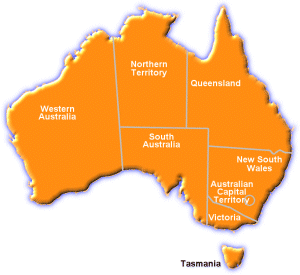 A division of

Real Estate Australia
Website by Webvertorials:
Australian Website Designers

ReNet.com.au Partners