Search over $631,563,158,052 worth of Australian Real Estate for sale.

Real Estate Australia
IDEAL HORSE PROPERTY
$716,000
SOLD
Property Location: 125 Whitehouse Lane TAMWORTH - NSW
Listing Id: 20764095
Details

Bedrooms: 4 Bathrooms: 2 Garages: 5

Land

Size: 10.86 Hectare Approx

Description: Superbly located approximately 10 km South of Tamworth CBD, and only minutes to Tamworth Equine Centre, this 4.68 hectare property is positioned in a tightly held neighbourhood. The home offers a four bedroom home for the family. This property would suit a horse enthusiast as the land is level to gently sloping with elevated views of the countryside and water is provided by an equipped electric bore and tanks. Call Peel Valley Real Estate to arrange an inspection
IDEAL HORSE PROPERTY
$716,000
Contact Peel Valley Real Estate Tamworth Today!!!
Contact
Robert Miller
Phone
0427 666 006
Property ID:20764095
Send this property to friend

Click here to format this page for printing

<<Go Back<<

http://www.real-estate-australia.com.au Disclaimer:
We assume no responsibility for the accuracy of information contained on this website,
interested parties must make their own enquiries with this agency!
E-Mail here


Select state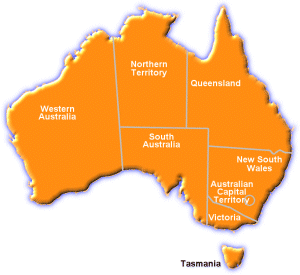 A division of

Real Estate Australia
Website by Webvertorials:
Australian Website Designers

ReNet.com.au Partners