Search over $631,563,158,052 worth of Australian Real Estate for sale.

Real Estate Australia
Unparalleled Rural Property with 700meters River Frontage
$2,600,000
Click here to see the floorplans
Property Location: 786 North Bank Road Bellingen - COFFS HARBOUR - NSW
Listing Id: 20614745
Details

Bedrooms: 6 Bathrooms: 3 Garages: 5

Land

Size: 133 Acre Approx Rates: $3,052.48

Description: This stunning parcel of land is the ultimate sanctuary. 786 North Bank Road encompasses 133 acres with approx. 700 meters of pristine deep water Bellingen River frontage. It's the perfect place to enjoy a plethora of water activities including boating, fishing and mud crabbing. The house is divided into two individual dwellings with the opportunity to create two separate homes. Live in one and rent out the other or combine to make the perfect family home. It comprises of six bedrooms, three bathrooms, two kitchens, two lounge areas, two sunrooms and a large in-ground saltwater pool. The property established for farming has arable land, cattle yards, a magnificent dam, designated paddocks and troughs. It also features an older style dairy, multiple machinery sheds and storage sheds. Add to this a parcel of fertile land adjoining a small forested area. This land boasts three dams and a creek running the length of the area as well as an abundance of wildlife and birds.Your favourite pastime will be sitting on your verandah whilst soaking in the relaxing country atmosphere and taking in the serene views across your property to the river. Live the perfect rural lifestyle, whilst only 10 minutes from beautiful, historical Bellingen with all of its trendy cafes, boutique shopping and the famous Bellingen Markets.

For further information about this impressive property, please contact Suzanne Atkinson at Cardow & Partners Property Bellingen

Unparalleled Rural Property with 700meters River Frontage
$2,600,000
Contact Cardow & Partners Property Bellingen Today!!!
Contact
Suzanne Atkinson
Phone
0432 306 060
Property ID:20614745
External Links
Send this property to friend

Click here to format this page for printing

<<Go Back<<

http://www.real-estate-australia.com.au Disclaimer:
We assume no responsibility for the accuracy of information contained on this website,
interested parties must make their own enquiries with this agency!
E-Mail here


Select state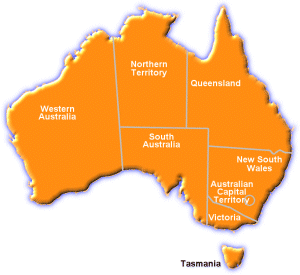 A division of

Real Estate Australia
Website by Webvertorials:
Australian Website Designers

ReNet.com.au Partners